Nigel Brown
I Am / We Are
Friday 29 June – Sunday 19 August
A touring exhibition of artworks spanning the 35 year career of one of New Zealand's leading figurative painters. The exhibition features works from the artist's own collection on public display for the first time. The diverse themes explored in the works are drawn together by Brown's unmistakable painterly style, iconic use of symbolism and text.
Exhibition curated by Jessica Mio and toured by Aigantighe Art Gallery.
Image: Nigel Brown, The Meeting House, 1992. Oil on board. All artworks courtesy of Nigel Brown and Sue McLaughlin.
20th International Collage Exchange
Friday 27 July – Sunday 19 August
Dale Copeland's 20th (and final) collage exchange, an international exhibition featuring more than 100 collage artists from all over the world.

Image: The Everyday Housewife by Dale Copeland, Puniho, New Zealand.
Creative Fibre Taranaki: Fibreworks 2018
Friday 24 August – Sunday 16 September
Adam Portraiture Award
Friday 21 September – Sunday 14 October

Sue Ellis: Mysterious Mischief (Ellis in Wonderland)
Friday 21 September – Sunday 14 October
Percy's Place is our boutique art shop featuring high-quality work by local artists.
Open weekdays 10.30am — 3.30pm, and weekends 10.30am – 2.30pm
Kia ora.
Welcome to Percy Thomson Gallery
Percy Thomson Gallery is Stratford's public art gallery and was opened in June 2002.

The gallery has developed and grown over the years, now receiving national recognition as a thriving and diverse exhibition space catering for all age groups and interests and involving the community at large.
New exhibitions start every three to four weeks, and vary between national, local and regional artists – established and emerging.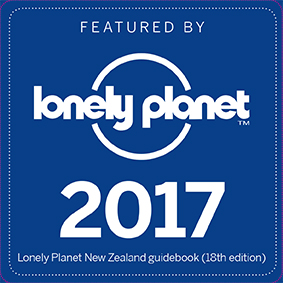 Percy Thomson Gallery featured in Lonely Planet New Zealand guidebook (18th Edition)
Address
Percy Thomson Gallery
Prospero Place
56 Miranda Street
Stratford

Gallery Director
Rhonda Bunyan

Opening hours
10.30am – 4.00pm weekdays
10.30am – 3.00pm weekends
Closed Christmas Day, Boxing Day,
New Years Day, Good Friday,
Easter Sunday, Anzac Day
and between exhibitions